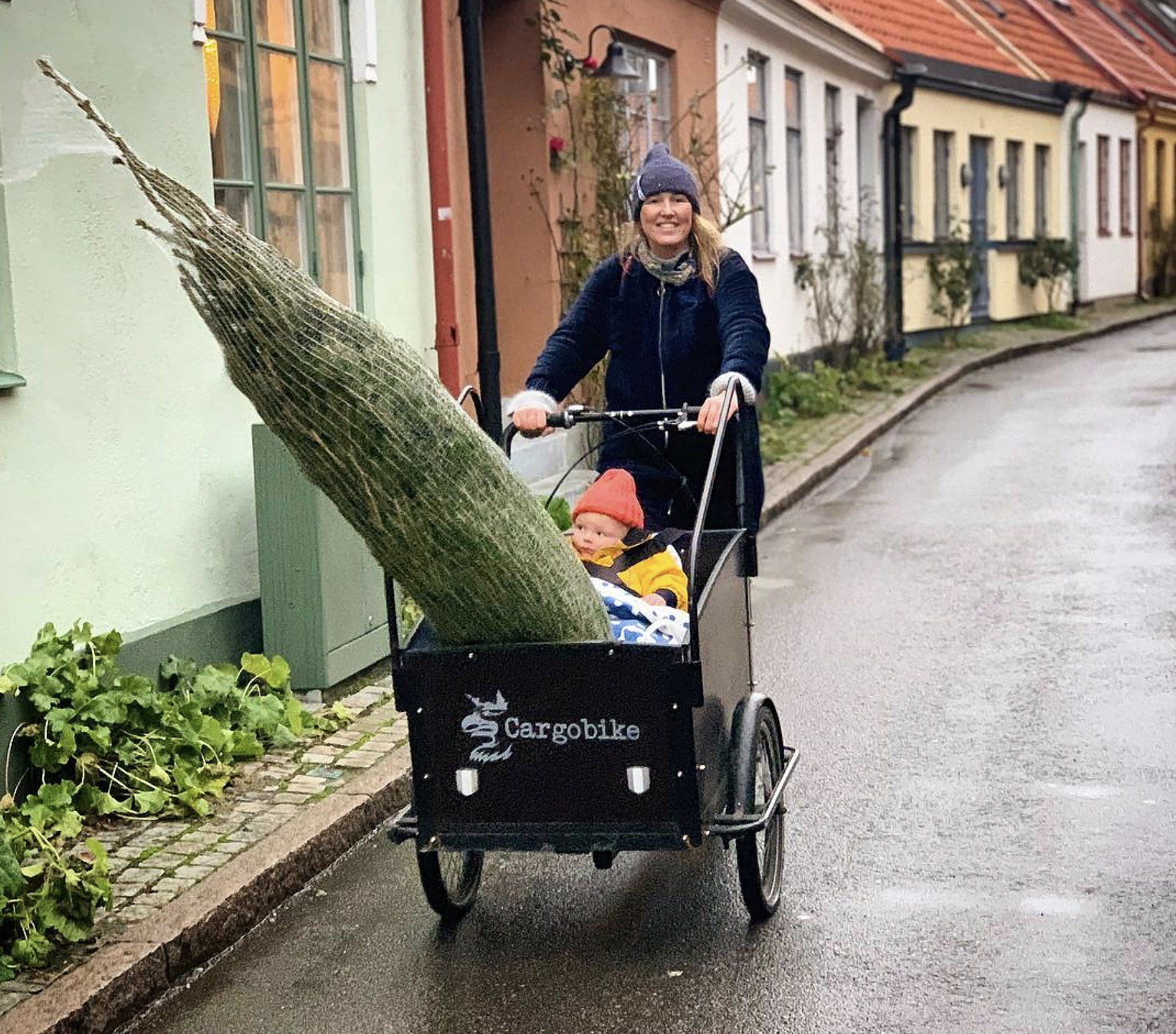 Meet Anna Sjögren, mother of Påhoj-model and cutie-pie Beppe, answering some questions about the possibilities and challenges when biking with kids.
About Anna
Name: Anna Sjögren
Age: 37 år
Family: Jacob, baby Beppe & Sivan the cat
Profession: Nurse at the Childrens' emergency room
Location: Ystad, Sweden
Instagram account: @heltunderbartanna
Anna directing baby Beppe during a Påhoj photoshoot in June. 
Tell us a little bit about yourself.
Me and my family recently moved to beautiful Ystad, a small city located in the very south of Sweden, close to the ocean. In Ystad I work as a nurse at the Children's emergency room. Our family consists of Jacob, our baby boy Beppe, Sivan the cat and me.
What's your super power?
Well, my ability to find joy and beauty in the little things, that must be a super power right?! Also, I enjoy swimming in really cold water. It's so energizing and ironically it makes your body feel really warm afterwards.
What do you think is the biggest challenge when biking with kids?
The number one challenge is that it's really hard to bring along the stroller or buggy when we want to go somewhere by bike. Especially when you have a small child, like we do, that can't walk longer distances, or more frequently doesn't WANT to walk where we were suppose to. You can imagine the hustle!
How do you think Påhoj could help you in your everyday life?
I don't have a driving license, so I would have the possibility to use my bike for the daily trips and errands and bring Beppe along for the ride. We would be able to bike to the places we really enjoy, like the small villages on the coast of Österlen. It would mean that we could be gone all day long, maybe bringing a pick-nick and then bike back home. So much more smooth than having to depend on the car and someone to drive us.
Final question! What is your favorite bike destination?
I love biking to the ocean! Here in Sweden, the seasons by the ocean are equally beautiful and as I mentioned before, one of my favorite things to do is take an energizing dip!
All photos courtesy of Anna's Instagram account @heltunderbartanna.