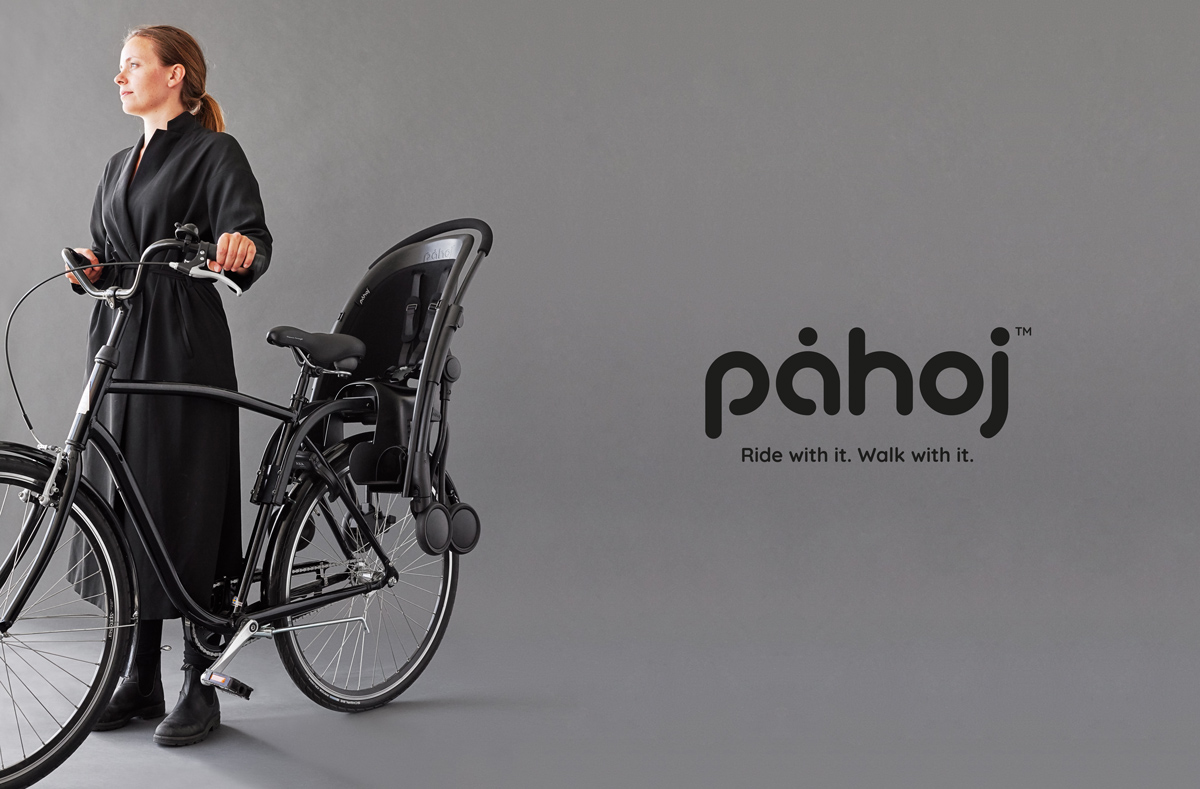 Påhoj founder and designer Lycke von Schantz shares the story about her relationship to biking and how the idea of Påhoj came to be.
---
I was five years old when I learned how to bike. I will never forget that feeling! The bike was too big and it was so scary at first. But once up there, it was magical! To fly ahead and feel the wind in my hair was fantastic. Ever since, I have always used my bike. To daycare and school, to meet friends, to parties, home from parties, to work and now a days to pick up my own kids at daycare.
Born and raised in Lund, one of Sweden's largest bike cities, biking was a natural part of my childhood and it gave me so much freedom. The bike made it possible to discover new places and meet new friends. Now when I'm a mother I want to give the same freedom to my children.
"Biking has always been the natural way of transportation for me.
Why should becoming a parent put an end to that?"
Påhoj started as a master thesis in Industrial Design at Lund University. While looking for the ultimate everyday-problem to solve, my mother popped the idea. "Why don't you solve the problem of biking and walking with kids in one combined solution?" She, who had always been dragging me and my sister along on the bike and in strollers was very familiar with the difficulties involved.
---
Today I'm grateful I decided to pursue this idea. Påhoj gets requests from all over the world. It seems that my mother's everyday problem in small Lund was a worldwide concern. By designing Påhoj, a child bike seat that turns into a stroller in a second, I want to give parents and their little ones the freedom to explore urban bike adventures together.
Have a nice ride. And walk!
/ Lycke von Schantz, Founder, Designer & CEO